ドイツ語コース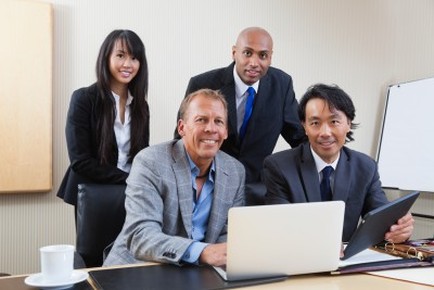 目的に合わせたドイツ語レッスン(マン・ツー・マン、または少人数グループ)、プライベート、企業向け。修得言語レベルでは、
CEF(欧州基準のフレームワーク)
A1-C1に従って教え。
先生は日本滞在経験あり(文教大学での日本語習得、早稲田大学でのドイツ語の教授経験)。フレキシブルな対応、多くの特典あり。
全レベル、または目的に合わせたレッスン、日本語化、または英語の教材、説明可能コントラクティブ ラーニング(ドイツと他文化との比較を基にしたトレーニング。)
インテグレーションサポートレッスン(必要に応じて、実際のシチュエーションにあわせたトレーニング。新しく知り合いを見つけたい場合。
ドイツの文化に馴染みたい場合。
お店等での値段交渉。スーパーマーケット等、直接現場でのレッスン。キセノロジカル カウンセリング(このカウンセリングにより、特にドイツに来たばかりの人にありがちな疎外感の緩和できます)
以上をレッスンに組み込むことが可能です。ファミリー向けレッスン: お子様向けレッスン。女性教師によるレッスンも可能です。
---
German courses

Germaneastasian offers tailor-made German-training (individual or small group) at your home, at work or at our place in Lottstetten.

You decide the course design: Focus, material and the frequency! (we only ask for prior notice of 24 hours for arrangements from lesson to lesson)

Therefore, no list for courses is published here - as this is up to you.

Course designs range:

- Individual and small group lessons in German-as-foreign-
language for the level of European reference framework A1-C1
(private lessons or company trainings)
- Survival German (for the expat life)
- Test Preparation
- Conversation Classes
- Intensive Courses
- Immersion "Holiday Course" in the summer
and organization of excursions

A few words about my qualifications: in addition to the German- and Japanese master's degree I have the authorization to conduct courses of integration of the German Federal Office for Migration and Refugees.

I have experience with many nationalities, especially with Japanese and Chinese. I know from personal experience about the culture shock-like features of a stay abroad (sojourners, expats).

Support in integration can contain: finding contacts, understanding the culture, explaining letters, advice for discounts stores/services, plus field visits for real-life situations, eg. in the supermarket.

Xenological expat counseling can be incorporated in the lesson.

德语课程

给您量身订做的德语课程(一对一课程或小班授课),课程可以在您的家、您的公司或者germaneastasian交际圈进行与中国人打交道的经验授课时间.

各个程度的课程满足您所有的需求,
且可以提供中文的学习资料以及(部分用中文的)
对比解释增进文化整合是课程的一个有机组成部分
(如您需要,课程可以在教室外的一个真实场景中进行)

家庭课程:
孩子可以一起参加,
同时如您需要,
可向您提供一个女教师.